Who Benefits from a Recession and How
2/16/23 | By Kinsey Love, Digital Marketing Manager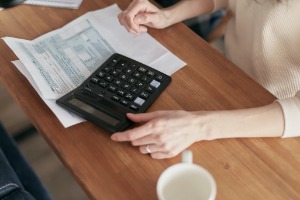 Maxing out your savings during a downturn is easier than you think. A recession is anxiety inducing, but there are ways to benefit. Since a recession typically accompanies rising interest rates it is a good time to put more money into interest-bearing savings, money market, Individual Retirement Account (IRA) or Certificate of Deposit (CD) accounts. If an account is time-based selecting a shorter term should be more beneficial than a longer term since rates tend to go down again once the recession is declared over. This tends to be the case when an account has a fixed interest rate; a variable rate account may not provide the same benefit.
Want to max out your personal savings right now? Here's who reap the most financial rewards during a recession.  
Those Who Take Advantage of Low CD Interest Rates
One example of a time-based account is a CD. A CD is a type of savings vehicle that earns interest on a total investment account over a specified period of time. Because the funds in a CD must remain untouched during the term most have higher interest rates than traditional savings accounts.
Banks are currently offering special CDs with shorter terms in an effort to help customers take advantage of higher interest rates. An example is Altabank's 13-month CD, which has a annual percentage yield (APY) rate1. Customers who are able to invest money for a year or more should thoroughly investigate CD options or speak to their banker.
Those Who Save with a Premier Money Market Account
Similar to special CDs, some banks are also creating special money market accounts that pay higher interest. A money market account is a type of savings account that typically provides greater access to funds for the account holder. While traditional savings accounts specify how many withdrawals the account holder can make, most money market accounts offer greater flexibility including the ability to write checks and transfer money between accounts. 
In November, Altabank created a premier money market account that pays up to two times the interest rate per deposit amount as a standard money market account, provided the account maintains a minimum daily balance of $5,000. So, in addition to greater flexibility in terms of accessing funds, account holders receive higher interest.
Those Who Borrow Short-Term with a Repo Agreement
Individual consumers are not the only ones who have access to unique banking products that pay higher interest. Business customers have access to two new Altabank products. The first is a premier money market account, described above.
The second is a Business Repurchase (REPO) Account. A REPO account is a type of sweep account best suited to businesses that maintain higher deposit balances. 
Here's how it works – excess funds are "swept" from the customer's operating account into the REPO account each night; the funds in the REPO account are used to buy government securities; these securities are repurchased the following morning at a higher price. 
Customers earn interest on the total amount in the REPO account, which is a combination of the amount swept into the account and the additional earnings from the securities purchase. 
To learn more about REPO accounts please contact an Altabank Treasury Management Officer.
Where to Find Recession-Proof Savings
As stated at the beginning of this article a recession can bring anxiety and worry. But there are ways to take advantage of the high interest rates that typically come with it.  Investing now, particularly in special products that offer higher interest rates, is a good way to capture some additional return on your money. 
---
1Annual Percentage Yields (APYs) are effective as of 11/8/2022, and are subject to change without notice. All fixed rate CDs have a minimum opening deposit of $500. Savings IRA has a minimum opening deposit of $50. The Savings IRA interest rate and APY may change after account is opened.Fees may reduce the earnings on an account. A penalty may be imposed for early withdrawal of certificates.
Author: Kinsey Love is the Digital Marketing Manager at Altabank. She specializes in content creation and strategy and enjoys all activities you can do in the mountains.