Where Does the Utah Housing Market Stand in 2022?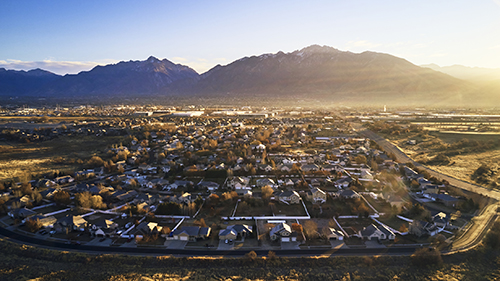 Now is an interesting time for both buyers and sellers in the housing market.
On the one hand, buyers may be relieved to see housing prices, while still rising, beginning to slow down in their climb. It may also be promising to see the number of homes on the market is also increasing, however, available housing is getting claimed at a quicker rate, which is typical in the summer.
Sellers, on the other hand, while perhaps eager to capitalize on a rise in values, may be wise to pump the brakes. Since it's the peak season for selling, there may be increased competition to get a deal done. In addition to increased competition, many sellers are taking a decrease in their asking to accommodate a buyer who might be stretching themselves to break into the market.
Heidi Nelson-Ogilvy, an Altabank Mortgage Loan Officer, has a bird's eye view of the housing market and is offering tips for both buyers and sellers during the busiest home-buying time of the year.
"The market is slowing down a lot but we are still seeing homes come on the market. Agents are advising customers to take a decrease in pricing currently if they are eager to sell," she says of what home-sellers should expect. "Inventory in some desirable areas is still low and very few properties are coming to the market."
Her advice towards sellers is encouraging for potential buyers who may be feeling a bit squeamish about the market. You're not alone in the obstacles you face, and there are options to get into a home, Heidi says.
"With rising rates, some clients are qualifying for less and don't necessarily have enough down payment," she explains. "Check with a mortgage professional to determine ways to lower a down payment or the sales pricing."
Whether you're buying or selling, one thing is clear according to research Altabank has done: Now is not the ideal time to build. You'd be better off finding an existing home, the data shows.
While there is a bit of certainty in the current housing market, the best approach is to be as informed as possible.
Here's a deeper look at where the housing market stands:
How Does the Interest Rate Increase Affect Home Mortgage Loans?
It wasn't very long ago that interest rates were just above 4% — only a year ago, in fact. Nowadays, rates have climbed by more than a full point with median home values also growing by about $100K. In short, if you're applying for a home mortgage, it's gotten a lot more expensive, and buyers may be getting a lot less bang for their buck. Not only will you be making a higher mortgage payment now, but you'll also be needing a lot more financing to get the home you've had your eye on.
Will Construction Costs Go Down in 2022?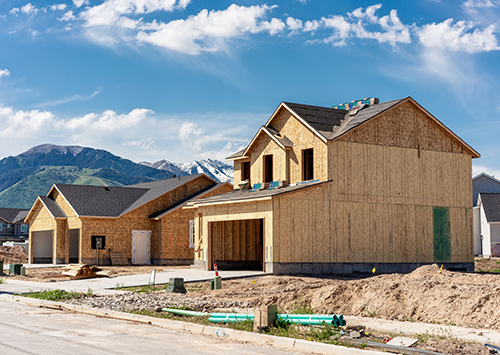 As it stands now, building a new home is much more expensive than it was at the beginning of 2020. Nearly all the materials for building a new house have risen by at least 37%, according to the Mortenson Company in Denver.
Lumber has been hit the hardest by the price increase. After dipping a bit in the second quarter of 2021, the cost of lumber in Western metropolitan cities has reached an increase of 152% most recently. PVC piping and conduits have also each gone up at least 100% over the last two years.
Additionally, the construction industry has been impacted by a labor shortage, with far more openings than hirings for workers to put the homes together. From top to bottom, nearly all the metrics show that the construction of new houses is greatly strained.
It may be a while before things settle down in that sector of the housing market.
Is it a Buyer's or Seller's Market? 
More often than not, summertime is the peak time of year for home sellers. This remains the case in 2022. Sellers are likely enjoying a continued, but slowing, rise in home values in addition to a very short period before making a sale. However, with an increase of homes hitting the market, the competition is becoming more and more fierce, with some homeowners cutting prices to stand out.
While it may seem challenging, experts are still recommending that buyers get in sooner than later. Mortgage rates and home prices in Utah's most competitive markets — Lehi, Salt Lake City and Park City — may continue to go up for a while. By choosing to wait, you may end up paying more for your home later in the year. 
Lehi, Utah Housing Market
If you want to set up your home in the middle of Silicon Slopes — the quick-growing hub of Utah's startup and tech community — and the shadow of Thanksgiving Point, you'll be looking to live in Lehi. Right now, the median home price is listed at $619K, which is up 23.8% from last year. 
Salt Lake City, Utah Housing Market
It may seem counterintuitive, considering that homes in Salt Lake City are 20.9% more expensive than they were last year, but Realtor.com is still calling it a buyer's market right now. However, with a median listing home price of $579K, the city limits likely are where first-time home buyers would see themselves buying a starter home. And even if you did find a home you like, it'll be gone in less than two weeks, according to RedFin.
Park City, Utah Housing Market
If you have the means, this may be the time to get into one of the state's most posh locations. While the median listing home price in Park City has reached $1.8 million, which is an increase of 23.8% from last year, Realtor.com considers the area to be a buyer's market at the moment. As it stands now, the supply of homes is greater than the demand in Park City. However, this could just mean there aren't too many folks looking to shell out nearly $900 per square foot for their home in the heart of the skiing capital of Utah.
Utah Housing Market Forecast in 2023
Utah is expected to continue its rapid growth and will need to see an increase in available housing to accommodate the incoming population. Right now, the continued rise in both mortgage rates and home price have kept many out of the housing market.
However, Nelson-Ogilvy sees housing prices cooling off a bit in the next six months to close out 2022. Eventually, she expects mortgage rates will settle down somewhere around 7.25%.
What to Expect When Applying for a Home Mortgage Loan
There is a lot to consider when looking at the current housing market. For many, the current situation may seem daunting or insurmountable. However, the professionals at Altabank, like Heidi, are here to provide all the answers and many solutions for all your mortgage and home loan needs. Whether you're on the buying or selling end of the equation, Altabank is here for the community it serves.