Tips on How to Live a Debt-Free Summer
5/10/23 | Lindsie Wharff, Marketing Specialist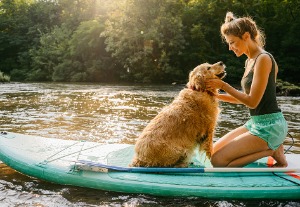 Are you worried that your summer bucket list might break the bank? Despite the current financial uncertainty and inflation, it is still possible to have a fun-filled summer without getting into debt or spending too much.
Check out these tips and tricks to help you have the best staycation ever right from the comfort of your own home. You can explore the stunning outdoors of Utah on a budget. Picking up a side hustle can help you save some extra cash while enjoying the sunshine. So get ready to make unforgettable memories without worrying about your wallet and let's make this summer a #DebtFreeSummer!
Staycationing: Discovering Local Hidden Gems
 A staycation is an effective way to keep the debt low. Traveling for vacations involves spending money on transportation, accommodation, and activities, A staycation can help you focus on your financial goals and prioritize your spending. This can lead to reduced stress and improved financial well-being in the long run. With careful planning and budgeting, a staycation can provide many of the benefits of a traditional vacation, while also helping you save money and work towards a debt-free future.
When it comes to staycationing, there are plenty of fun and exciting activities you can enjoy without ever leaving your house. Here are some ideas to get you started:
Take a self-care day.
Have a movie marathon night.
Host a game night with your friends and family.
Plan a picnic or host a BBQ.
Try a new hobby or take on a new home improvement project.
Getting your Utah Nature Fix on a Budget
Summer in Utah is incomplete without exploring its breathtaking landscapes. With 5 national parks, 29 historic parks, and over 5,000 trails, there's no shortage of outdoor activities to enjoy. All these activities can add up, making it challenging to stick to a budget. To enjoy outdoor adventures in Utah without overspending, it's essential to plan and be resourceful:
Do your research and explore as many free public spaces and events as possible.
Bring your own equipment. Renting or buying gear can get pricy.
Pack your snacks and lunch. Save money and remember to stay safe by storing and disposing of your food responsibly.
Sunshine, Savings, and Summer Side Hustles
A summer side hustle can be a great way to earn some extra cash and achieve your financial goals. Whether you're saving up for a summer sale, back-to-school shopping, or paying off debt; a side hustle can help you reach your goals faster. Children looking to save this summer can practice dog walking, babysitting, or provide lawn care. Adults can earn money by doing freelance work, house-sitting, or by delivering food. By earning extra income during the summer, you can reduce your reliance on credit, build an emergency fund, invest in your future, and learn new skills.
By taking advantage of side hustles, you can:
Earn extra income
Reduce your reliance on credit
Build an emergency fund
Invest in your future
Learn new skills
Creating a #DebtFreeSummer can help you make the most out of your summer without breaking the bank. You can save money while still having an amazing staycation or outdoor adventure in Utah. Take advantage of these tips and make this summer a #DebtFreeSummer!
ABOUT THE AUTHOR
Lindsie Wharff is a Marketing Specialist at Altabank. She specializes in social media and marketing content and enjoys helping people learn more about their finances.