Altabank CMO Stan Sorensen Named a 2023 SAMY Awards Marketing Professional of the Year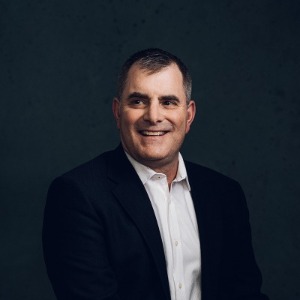 Sorensen, Altabank's Chief Marketing Officer, was honored by Utah Business Magazine for "a measurable impact on the bottom line and going above and beyond."

Altabank, Division of Glacier Bank and Utah's largest community bank is pleased to announce that Chief Marketing Officer Stan Sorensen has honored by Utah Business Magazine as one of the state's top sales and marketing professionals for 2023.

Sorensen, who has led Altabank's marketing efforts since April 2019 and has held the position of CMO since November 2020, was named a Marketing Professional of the Year as part of the publication's 2023 Sales & Marketers of the Year (SAMY) Awards issue.

"A 2023 SAMY recognition is an honor. This year's honorees are an accomplished and diverse group, and it is a privilege to be counted among them," said Sorensen. "But marketing is a team sport, and I'm grateful to be part of a team that challenges and supports one another, and doesn't settle for 'good enough.'"

A seasoned marketing professional with resume experience in both the Salt Lake City and Seattle markets, Sorensen joined Altabank to lead the company's re-branding and marketing efforts. After navigating the bank's conversion to Glacier Bancorp in 2021, Altabank has produced an 8% increase in customer satisfaction. Altabank's re-imagined customer-focused marketing, led by Sorensen, has been a major factor in these improvements.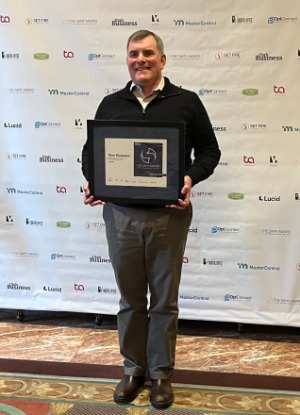 Among many initiatives under Sorensen, Altabank has seen tremendous success with its content-based approach. The marketing campaign for Q3 of 2022 delivered 2.5 million
impressions across all channels, with a 91% completion rate and a 44% conversion rate for video content. Additionally, Sorensen spearheaded Altabank's web redesign in 2020, for which the site was named a 2020 Webby Awards' Honoree for Best User Interface.
In addition to his role as Altabank's CMO, Sorensen also serves as the face and voice for the bank as the host of Altabanking: A business podcast focused on the thought leaders from across the State to talk about all things Utah business. The full list of Utah Business Magazine's 2023 SAMY Award winners can be found 
here
.
###
About Altabank
Altabank, Division of Glacier Bank, is the largest community bank in Utah.  Founded in 1905, Altabank provides loans, deposit and cash management services to businesses and individuals from Preston, ID to St. George, UT.  Altabank is owned by Glacier Bancorp, Inc. (NASDAQ: GBCI) a publicly traded regional bank holding company headquartered in Kalispell, MT.  GBCI operates divisions in Montana, Idaho, Utah, Washington, Wyoming, Arizona, and Nevada.