Get the Most Savings out of Your Summer
6/30/23 | Lindsie Wharff, Marketing Specialist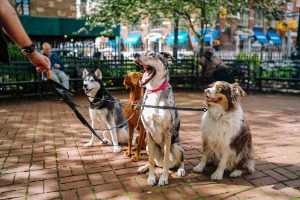 With July in full swing, your mind is filled with thoughts of barbecues, fireworks, campouts, and refreshing glasses of ice-cold lemonade. However, amidst the excitement, you probably have caught yourself checking your bank account and contemplating ways to make the most of your summer while saving money.
Summer Side Hustles to Increase Your Savings
Let's explore some summer side hustle ideas that align with your financial goals. By focusing on proven strategies, you can maximize your earnings while gaining sustainability in your efforts. Here are a few suggestions:

Ideas for Children: 
Lemonade Stand: Set up a refreshing lemonade stand in your neighborhood.
Dog-Walking: Offer dog-walking services to pet owners in your community.
Babysitting: Provide babysitting services for families in your area looking for reliable and responsible caregivers for their children
Car Washing: Offer car washing and detailing services to neighbors and friends. Many people appreciate cleaning their vehicles and looking fresh in the summer heat.
 

Ideas for Adults: 
Food Delivery: If available, sign up with food delivery platforms and work as a part-time delivery driver. 
House-Sitting: Offer your services as a house-sitter while people are away on vacation. You can take care of their homes, water plants, collect mail, and ensure everything is in order.
Freelance Work: Offer freelance services in areas such as writing, graphic design, web development, or consulting.
Lawn Care Services: Provide lawn care services to homeowners in your neighborhood. This can include mowing lawns, trimming hedges, or gardening.
Repair Services: If you're handy with tools, offer your services for minor home repairs or maintenance tasks. 
What are some of the financial advantages of engaging in summer side hustles?

Earn Extra Income:
One of the most significant financial advantages of engaging in a summer side hustle is earning extra income. The additional earnings can make a noticeable difference in your finances. This extra income can supplement your regular salary or wages, providing more funds for your financial objectives. Be sure to put some of your earnings in a savings account for a later day.
Reduce Reliance on Credit:
You can reduce your reliance on credit by earning extra money during the summer. Many people use credit cards or loans to cover unexpected expenses or make ends meet. However, with the additional income, you can alleviate the need to rely on credit, saving you from accumulating high-interest debt. You gain greater control over your financial situation by reducing your reliance on credit. You can avoid the stress and financial burden that comes with excessive debt.
Build an Emergency Fund:
Another critical financial advantage is the opportunity to build an emergency fund. Life is unpredictable, and unexpected expenses can arise at any time. By using the extra income earned from your side hustle to establish or bolster your emergency fund, you create a safety net for unforeseen circumstances. An emergency fund provides financial security, allowing you to handle unexpected car repairs, medical bills, or other emergencies without derailing your budget or resorting to debt.
Invest in Your Future:
The additional income can be allocated toward investments, whether you're saving for education, retirement, or other long-term goals. Investing your extra earnings allows you to grow wealth over time, taking advantage of compounding returns. Whether you invest in stocks, bonds, real estate, or other investment vehicles, the summer savings from your side hustle can be a valuable resource to support your financial aspirations.
 
As the summer sun shines, it's time to seize the financial advantages of summer side hustles. By earning extra income, reducing reliance on credit, building an emergency fund, investing in your future, and acquiring new skills, you can make the most of this season, setting yourself up for financial success.
ABOUT THE AUTHOR

Lindsie Wharff is a Marketing Specialist at Altabank. She specializes in social media and marketing content and enjoys helping people learn more about their finances.