Conforming Loan Limits
Let's Talk Conforming Loan Limits in 2022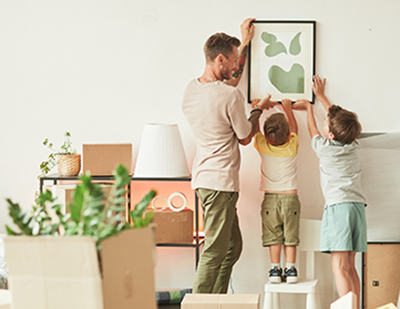 Much has been said and written about the current status of the U.S. housing market. As home prices continue to rise across the country, potential buyers have been impacted in many ways. The
home loans
necessary for a buyer to complete a home purchase have also required several adjustments.

For example, some buyers who anticipated a conventional or conforming loan found themselves needing to take a jumbo loan when the price of the home exceeded the conforming loan limit.

What's the difference between a conforming loan and a jumbo loan?
Each year the
Federal Housing Finance Agency (FHFA)
looks at the US median home price and sets a conforming loan limit. This is the maximum amount available to buyers as a conforming loan – any amount above becomes a jumbo loan.

What's the Outlook for 2023?
While FHFA does not publish the new limit until November, all indications are that the 2023 limit will be at or around $715,000. This represents a 10% increase over the 2022 limit of $647,200.

Altabank mortgage officer Erika Ortiz says the new limit is good news for home buyers, but with a caveat.

"A higher loan limit does make it easier to purchase a more expensive home, but buyers still need to have the assets available to qualify for a larger loan," she explains. "It allows borrowers to be able to access larger lines of credit, which may be necessary to buy a home in today's super-hot housing market."



While an actual down payment is based on a number of factors, most home buyers can plan on a range of 10-20% of the purchase price of the home. An increase in loan limits may allow customer to purchase higher sales prices, but would also possibly mean bigger down payments needed for the loan amount to be at this new limit of $715,000.

By providing higher limits, a conforming loan may also reflect lower interest rates of around .25%- .50% discount on the rate than having a borrower have a jumbo loan.

What is a Conforming Loan?
At this point we should clarify what a conforming loan is. A conforming loan meets Fannie Mae and Freddie Mac guidelines. "Conforming loans are not guaranteed and/or insured by the federal government. The reason it needs to conform to Fannie/Freddie is that lenders sell conforming loans once its funds on the secondary market to Fannie Mae or Freddie Mac. If the loan does not conform to Fannie/Freddie guidelines, Fannie/Freddie will not purchase them."

How Does Underwriting Work?
A conforming loan underwriter, like Altabank, funds the loan then typically sells it to investors like Fannie Mae and Freddie Mac. While conforming guidelines are strict, they often include the benefit of a slightly lower interest rate as well as sometimes less documentation than a jumbo loan might need.

Advice to Homebuyers for 2023
Ortiz's advice to homebuyers is to work with a mortgage loan officer with extensive experience underwriting both conforming and non-conforming loans (jumbo loans over the new loan limit of $715,000). There are many loan options for homebuyers. It's important to note that while you might be eligible for a larger conforming loan, it may not be best for your specific situation. An experienced mortgage loan officer – such as Altabank's Ortiz and her colleagues - will help you evaluate all your options so you can select the best program for your needs.