Altabanking Podcast Ep. 9 — What Snowbird's Dave Fields Says about Utah Business in 2022
8/16/2022
Content viewed through this YouTube video player may be managed and owned by third parties not affiliated with or endorsed by Glacier Bank. Glacier Bank is not responsible for any such content that is managed or owned by unaffiliated third parties.
Subscribe: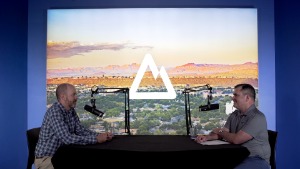 As the President and CEO of one of the most popular ski resorts not only in Utah, but in the entire world, Dave Fields has a lot on his plate. In addition to providing a world-class outdoor recreation experience year-round for guests, Fields also has oversight of Snowbird's workforce, sustainability efforts, discussions with government leaders over infrastructure concerns and just about everything else you could think of.

Just as well as anyone else, Fields is well aware of the issues that face Utah's landscape such as climate change, population growth, and an ongoing discussion regarding a proposed gondola system in Little Cottonwood. Still, as he explains to Altabanking host Stan Sorensen, there is a lot to be proud of in our community and the future is very bright.

You can listen to the Altabanking Podcast on Apple Podcasts, Google Podcasts, Spotify, Pandora, Audible and Stitcher Radio.
In this episode:
1:12 – Dave tells a bit more about himself.

2:34 – Is it unusual to spend your entire career at one resort?

5:55 – The labor issues facing the ski industry.

28:10 – The importance of investing in public-private partnerships.

30:34 – Dave's take on the future of accessing Little Cottonwood Canyon.

43:04 – What Snowbird is doing in terms of sustainability and conservation.

46:39 – How the skiing and outdoor recreation industry is bracing for climate change.

57:09 – Will Utah's population growth make the state less appealing in the long term?

01:06:32 – Dave's parting shots on Utah's future.